40 W. McLemore Ave., Memphis TN 38106 • (901) 948-4555
Welcome to
Youngblood

Builders Supply!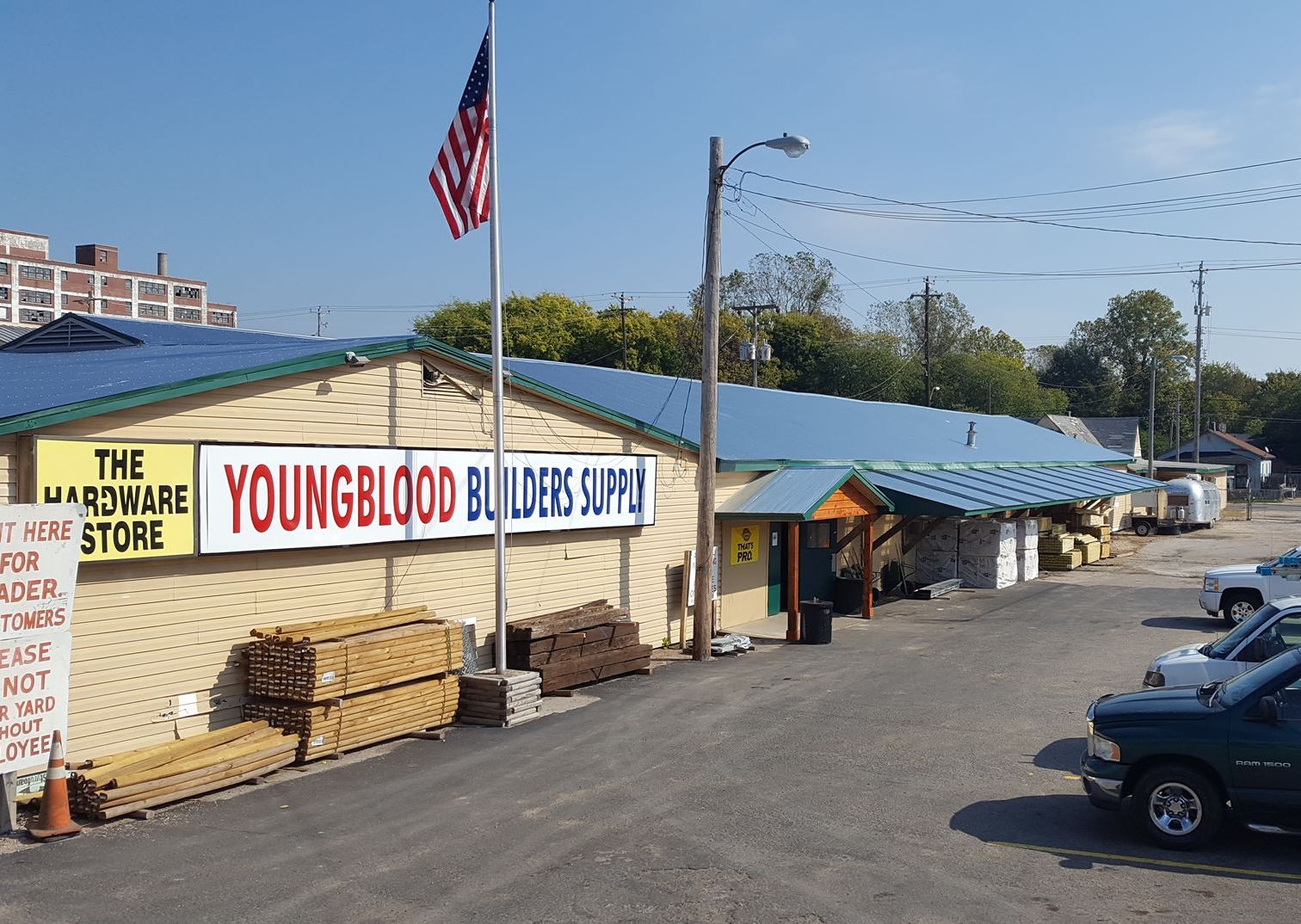 We are one of Memphis' oldest lumberyards and full-line home centers. With an almost five acre lumberyard and ten thousand square foot hardware store, no matter if you're building a tree house or your dream house, our knowledgeable staff is ready to help.
Don't let the name fool you. We're here to help not just builders, but also:
remodelers
rental property owners
apartment management groups
industrial customers
church and government agencies
and the general public!
"Whenever I need help locating an item, I just call Youngblood's at the
'lumber number' - 948-4555"
Have a big job, but not a big truck? No problem. With our fleet of trucks and professional drivers, we'll bring it to you.
Need a hard-to-find or custom item? With our long-standing relationship with multiple vendors, we can special order it for you.
Don't want to come in to pay for materials every time you need something? We have you covered there with available in-house charge accounts, or with your authorization, we can even bill your credit card directly.
Check out the Specials page for our current ads.